Annacia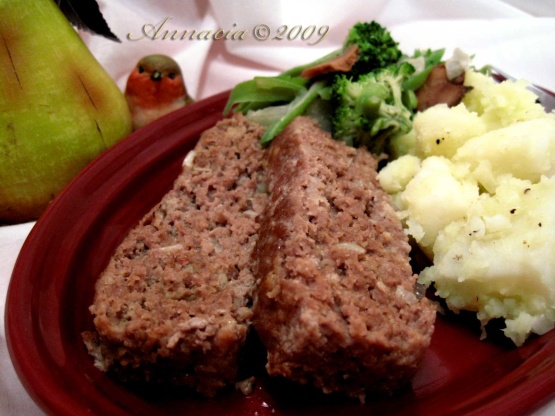 This is a basic no frill meatloaf for those of us who don't like a lot of "stuff" or ketchup in our meatloaf. My husband and I really like this.

Top Review by Bobbin
We love this recipe! So easy and tasty.
Mix well in order given.
Press into a greased 8X5X3" loaf pan.
Bake in oven at 350F for 50-60 minutes.
Allow meat loaf to stand for 5-10 minutes before slicing.