Easy Thai Satay Appy (Beef or Chicken)
I find that RZ has made me much more aware of simple recipe opportunities, esp those found right on the cans of products. I guess you expect them to be so commonly used that you discount them at once. Here is the easiest recipe I have ever seen for satay (beef or chicken). All you really have to do is open a can. I love an easy prep, so this caught my eye. (Time does not include time for skewers to soak or satays to marinate)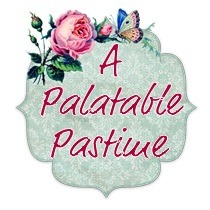 This is a tasty & easy recipe. The chicken smelled wonderful while grilling! We served it with bottled Thai peanut sauce & sriracha, which were perfect accompaniments. Thanks for posting! ~Sue
Soak bamboo skewers in water for 2 hours.
Pierce meat strips onto bamboo skewers. Combine turmeric powder w/350 ml of the coconut milk & marinate for at least 60 min (or longer for more flavor).
Grill satays & use the remaining 50 ml of coconut milk & turmeric mixture to baste during grilling. Serve w/heated satay sauce.
NOTE: I've entered this recipe as an appy w/1 skewer per person. As an entree to serve 2 persons, I'd increase the amt of meat to get 10 skewers to marinate & keep all other ingredients the same.