Easy Teriyaki Sauce/Marinade
Debber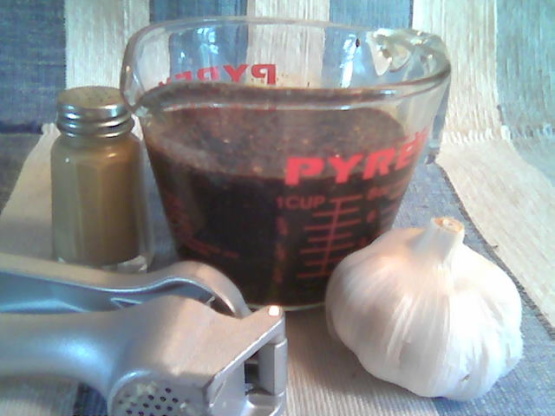 Don't be fooled by the small amount of ingredients to this teriyaki marinade this is very good! You can use lemon or lime juice in place or orange juice or for a milder taste just use water, if you are not a ginger-lover then you may omit the ginger, if you want a thicker sauce to cook chicken in just add in 1-2 tablespoons cornstarch to the ingredients and microwave for 3 minutes to thicken.

Great flavor and perfect with grass fed ground beef for teriyaki meatballs. ~Tasty Dish~ approved! I used fresh orange juice and lime juice in combination and opted for the freshly grated ginger. Served over organic udon noodles and freshly steamed vegetables for a simple yet satisfying mid-week dinner.
In a bowl whisk all ingredients together until no brown sugar granules remain.
Pour over chicken, beef or pork.
Marinate a minimum of 6 hours or up to 24 hours.