Sageca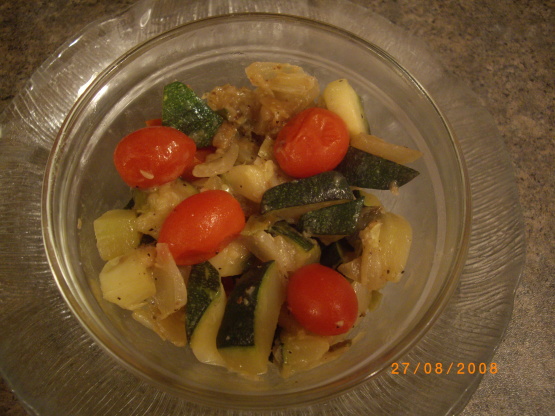 With some zucchini and a few other ingredients you can serve a tasty recipe you will make again.Easy, fast,looks good and best part it tastes great! How many other boring zucchini recipes can match this?
Heat margarine and oil in skillet.
Add onions and garlic.
Cook unril onions are shiny but still crispy.
Add green onions zucchini and water.
Cook over medium heat for app 15 minutes or until zucchini starts to softened up.
Add tomatoes and cook another 7 minutes.
Add salt and be generous with the pepper
Just before removing from heat stir in Parmesan cheese.
Serve and enjoy.
If possible use freshly grated parmesan cheese
If you have no cherry tomatoes add 1 cup of tomatoes cut in wedges.