RotiJala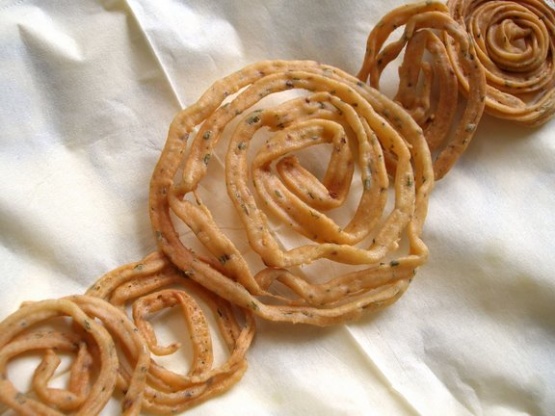 Make these spicy, crisp indian snacks in minutes. Stores well in an airtight container for 3 weeks. Can be made richer by adding 2tbsps butter to the dough. use an icing syringe or even a plastic bag with a hole in one corner if you don't have a murukku mould.
Mix all except oil with water till a stiff dough forms (like a chapathi dough).
Push directly into hot oil, through a murukku mould to get fine strands or ribbons.
Fry until golden, turn over and cook the other side till golden.Drain.