Easy Tasty Healthy (Ish) Flourless 2 Way Peanut Butter Cookies
robd16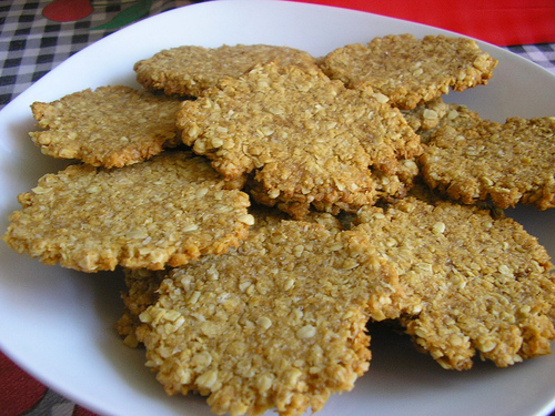 These are great and so simple you'll want to make them again and again. Adding the oats will give you a denser texture and make the cookies slightly more filling and you can serve them warm after they have half cooled. I do urge you to try them without the oats, they have an amazing light crumbly texture and a more concentrated flavour. In this case you must wait for the cookies to cool completely before removing them from the tray.

This is the simplest recipe ever! I made them right away and added walnuts to some, chocolate morsels, to others and they all are fantastic. Bravo to the Cookie Maker!
Preheat the oven to 180°C/350F.
Mix everything together adding the egg last.
Roll into balls and flatten with a fork on a baking tray lined with greaseproof paper leaving enough room for cookies to expand, you may have to do this in 2 batches.
Bake for 8-10 minutes checking after 5 to make sure cookies do not burn.
Allow to cool on the tray, then serve.