Brenda.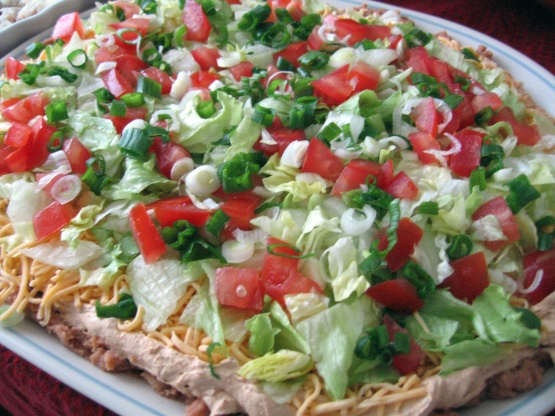 Doesn't get any easier than this..you can add as little to this recipe or as much as you want.

Added a layer of mashed avocados mixed with salt, pepper & lemon juice. Can't keep everyone away from it. Great recipe - thanks for posting!
Mix package of taco seasoning and sour cream.
Layer beans on bottom of cake dish, then sour cream mixture, add shredded cheese and any other toppings.
Chill for 30 minutes.
Serve with doritos or tostitos.