Easy Sweet Apple Dessert (Ww Core)
Derf2440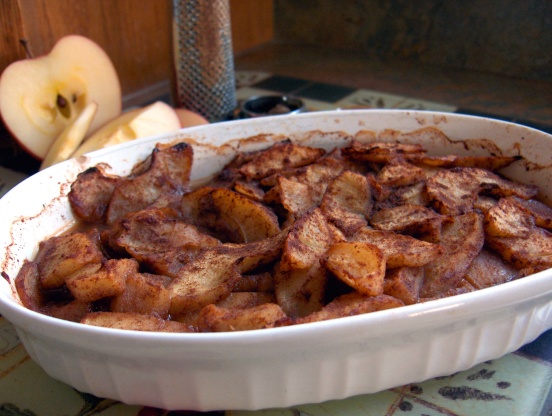 This was a reader's submission to the Fall 2004 issue of the magazine Your Diet. As the reader said, "When it comes out, it tastes like apple pie filling."

Excellent, quick, and delicious dessert. I used a large Gala apple and my wife and I shared the dish which we both totally enjoyed. BTW, I microwaved the dish for 3 minutes and it seemed to be perfect. Thanks for a great new and simple dessert dish.
Cut apple into small slices or pieces.
Mix all ingredients.
Microwave until desired consistency.