Easy Stove Top Baked Beans
lazyme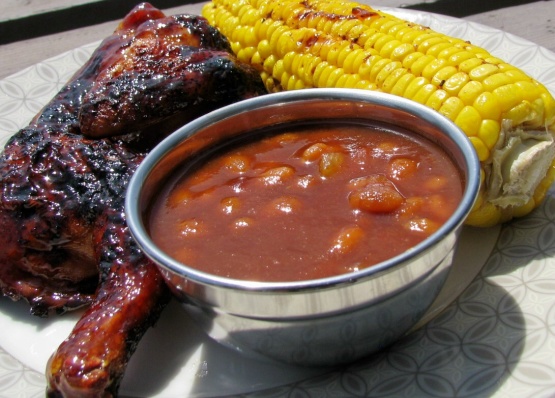 This recipe comes from my aunt, and it's one I have always loved. It's so good I have even eaten it by itself for lunch once or twice. It's quick and easy and I have yet to find anything to rival it in flavor. A little bit of regular yellow mustard can be substituted if you don't have dry mustard on hand.
Combine all ingredients.
Bring to a simmer, and keep it at a simmer for half on hour, or until it is thickened to your liking. Stir occasionally to keep the beans from burning.
Serve!