Bergy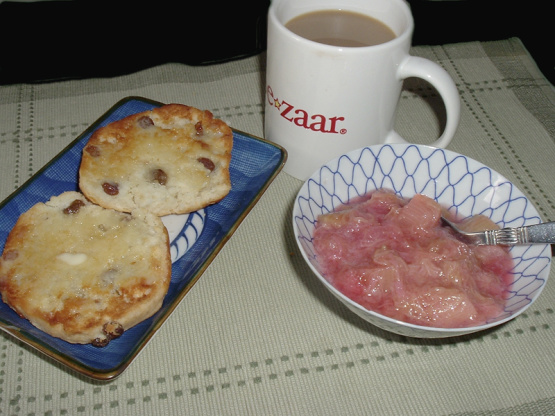 This is great over frozen yogurt or ice cream.

Top Review by Bergy
The recipe couldn't be simpler and often simple is best. I have made rhubarb with strawberries, with lemon etc etc but this is my first rhubarb of the year so I want just rhubarb -MMm I used splenda instead of sugar and as you suggested Dancer I cut it back to half. I'll think of you at breakfast when I enjoy this with a toasted scone
In large saucepan, combine all ingredients.
Cook over medium heat, stirring, until sugar is dissolved.
Reduce heat to medium low.
Simmer, uncovered and stirring occasionally for about 15 minutes or until slightly thickened and rhubarb is in threads.
Let cool.
Can be refrigerated up to 5 days.