Found the basis of this recipe on TOH tweaked it a bit to suit our tastes.
Directions
Combine all seasonings & coat salmon.
Heat oil in grill pan.
Grill salmon until done over medium-high heat for 5-6 minutes on each side until fish flakes.
Before removing from pan put 1T. of butter on each salmon piece.
Sprinkle each with 1 T. lemon juice.
Reviews
Most Helpful
This has a really nice blend of seasonings. I only used half of the amount of spices and it was still plenty. The adding of butter and lemon at the end of cooking was brilliant. Thank you for posting this easy recipe! Made for Football Pool in the Cooking Tag Games forums.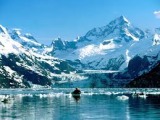 Excellent way to cook salmon! We loved the seasonings on this. I made it exactly as written and wouldn't change a thing. Thanks for sharing. Made for Football Pool 2011.
"Wonderful" Great blend of seasonings, I omitted the dill and added a little more lemon-pepper seasoning, and it was delicious! Thanks for posting this great recipe, I will use this often. Made for Football Pool 2011 week 7.