Easy Spicy Chicken & Mushrooms
lazyme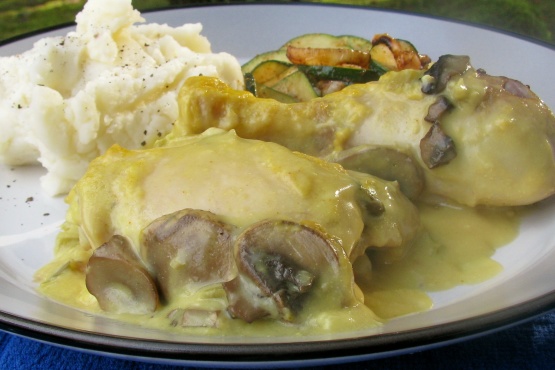 This recipe is inspired by Luby's "Chicken Lazone" My version is just as Spicy & Delicious as the original, but lower in fat and uses a less expensive cut of chicken. Serve with rice and a nice cucumber salad to cool off the palate.
Preheat oven to 400 degrees.
Spray a light coating of olive oil over bottom of 9x13 baking pan.
Skin chicken leg quarters and cut into legs and thighs.
Place chicken pieces in 9 x 13 baking pan.
In a medium bowl, mix together remaining ingredients.
Pour mixture over chicken.
Bake uncovered 30 minutes, or until chicken is cooked through.