Easy Southwestern Stroganoff
Marlene.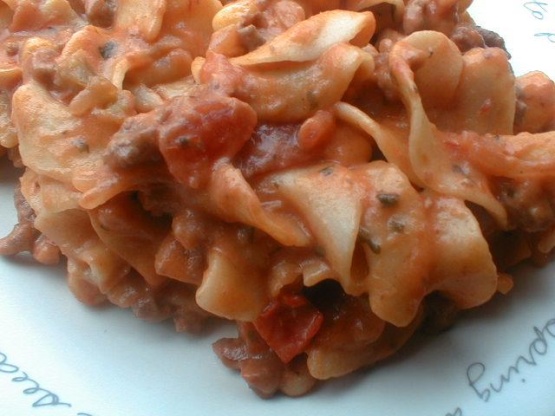 I got this recipe from Betty Crocker's winter meals magazine. Once I tasted it I couldn't get enough of it. It's quick and your kids will love it.

This is easy to make, inexpensive, and -- best of all -- deelicious!
Cook beef in a 10-inch skillet over medium heat, stirring occasionally, until brown, drain.
Stir in water, salsa, salt and pasta.
Heat to boiling, reduce heat.
Cover and simmer about 15 min.
,stirring occasionally, until pasta is tender.
Stir in sour cream, cook until just hot.