Diana 2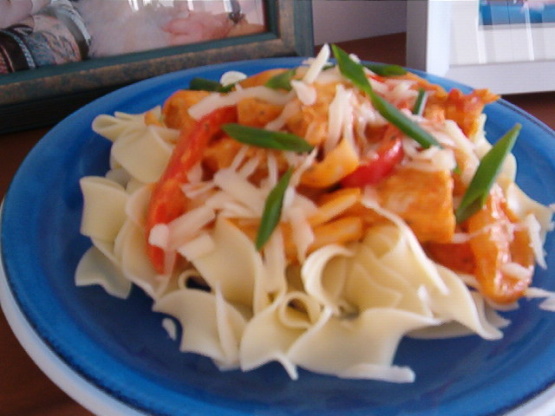 Great weeknight supper for when you're in a hurry. Use the pasta of your choice.

I thought it was a great dish. I made it last week and I spiced it up a little too much, but it was still great. Thanks.
Stir together sour cream and cornstarch in a small bowl.
In a large skillet, stir-fry chicken and garlic in oil over medium heat 2 minutes.
Add peppers and onions, salsa and seasonings and continue to stir-fry 4 more minutes.
Add sour cream mixture and cook, stirring, 2-3 minutes until sauce thickens; make sure chicken is no longer pink.
Serve vermicelli topped with the sauce and sprinkled with cilantro.