Easy Southern Baked Beans
Sageca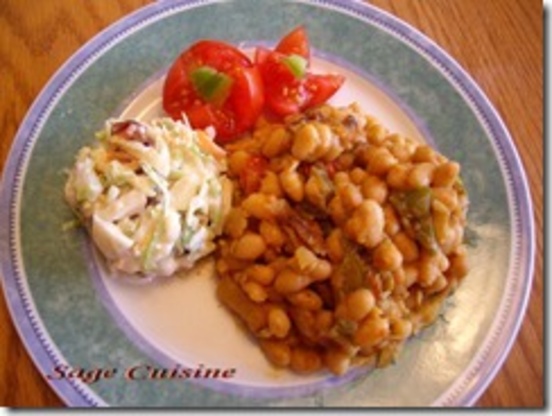 An easy and tasty way to have these great beans.Perfect for BBQ season or your next pot luck.
Heat a skillet over medium high heat, add the bacon and cook until brown. Remove bacon with a slotted spoon. Strain all but 1 tablespoon fat.
Add chopped onion and slowly cook, stirring in the love until caramelized; app 20 minutes.
Add the bell peppers. Cook over low heat until cooked.
Meanwhile mix together brown sugar, mustard, ketchup, Harissa and Emeril's essence.
Combine this mixture with the onions, bacon and beans.
Preheat oven 325*. Spray casserole with Pam; spoon in the bean mixture.
Place in oven and bake for 45 minutes.