SharonChen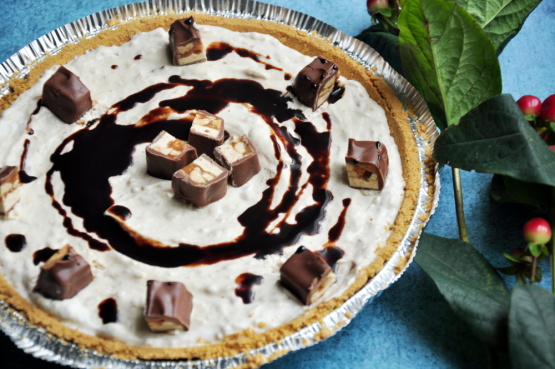 This recipe is so easy. Make it to take to a potluck and keep one at home for yourself! The cook time mentioned is the chill time in the fridge

OH YES!!! This is an incredible dessert! It was very easy and quick to make. I used chunky peanut butter, and before I served it I drizzled chocolate sauce over the slices. Everyone rated it a winner! Thanks, Mysterygirl! This one is really a keeper!
In a large mixing bowl, beat cream cheese, sugar and peanut butter until creamy.
Stir in chopped candy bars.
Gently fold in the Cool Whip just until mixed.
Pour into crusts and refrigerate overnight.