Easy Sloppy Joe Biscuit Cups
Prep 25 mins
Cook 12 mins
Kids of all ages enjoy this easy recipe!
Directions
Set oven to 400 degrees.
Prepare 10 ungreased standard-size muffin cups/tins.
In a large skillet brown the ground beef with onion, garlic, celery and bell pepper for about 6-8 minutes, or until the beef is no longer pink; drain fat and season with salt and pepper to taste.
Add in barbecue sauce and simmer about 5 minutes, stirring occasionally.
Meanwhile place one biscuit in each ungreased muffin tins and press the dough down firmly onto the bottoms and sides of the cups.
Spoon about 1/4 cup beef mixture into each biscuit cup.
Sprinkle the tops with parmesan cheese and bake for about 10-12 minutes or until the edges of the biscuits are golden brown.
Remove from the oven and sprinkle grated cheddar cheese over the tops of each, return to the oven for about 1-2 minutes or until the cheese is melted.
Let stand for 1 minute then loosen edges of biscuits cups before removing them from the pan.
Reviews
Most Helpful
We used this for inspiration for dinner today. I used my own sloppy joe mix and only added the parm cheese not the extra cheese. I reserved some meat and we added that to some of the extra bread. Thanks

These are excellent Kittencal. My children are eating them as I type this review. I didn't have the refrigerated biscuits, so I had to make my own and added more sauce to the meat mixture. Thanks again for sharing another great recipe.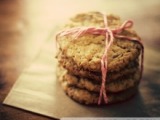 Well, Kittencal, yet another recipe of yours that is a hit with my family. With 4 boys between 9 and 15, you can imagine there are varied tastes - with my 2 youngest being quite picky. First of all, I doubled the recipe and used ground turkey as that was already thawed out. I omitted the onion, celery and green pepper and used onion powder instead when I browned the meat. I filled up the 12 muffin compartments first and rolled out half of the remaining biscuits and lined the bottom and sides of my Pampered Chef small deep dish baker (stone). I added the remaining mixture and topped with a couple of tablespoons finely shredded cheddar. I rolled out the remaining half of the biscuit dough and placed over top - pressing the bottom and top dough edges together against the inside of the deep dish baker. I sprinkled about 1 tablespoon of shredded cheddar over the top of the crust as everything is better with cheese. I baked it along with the biscuit cups leaving it in until the crust was golden. It served up perfectly in wedges. All 6 of us had both the cups and the pie. What a great flavor. A huge hit. Thanks so much.