Parsley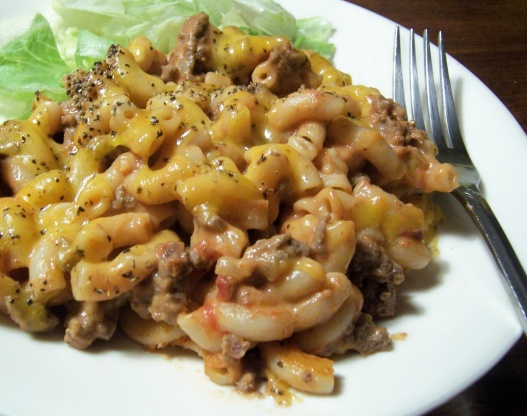 Another recommendation from my Grandmother!

No question. This one was a hit. The boys all loved it. All 3 of them, lol. I liked it. It's nothing special, but it's easy enough and has a nice flavor to it. I really like the Worcestershire cooked with the meat. That adds an extra little flavor dimension to it. I used ground turkey with no problems. Definitely a keeper for us.
Brown beef in a large, deep pot with onion, garlic powder, salt, pepper and Worchestershire sauce.
Cook macaroni separately according to package directions.
When beef is cooked add tomato paste and prepared macaroni.
Mix throughly.
Cook over low heat until thickened. Add grated cheese on top, if desired. Cover and set aside for 5 mins before serving.