Peter J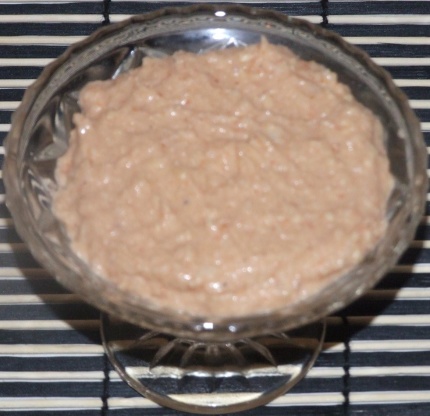 This is so easy and delicious to serve as an appetizer. A friend gave me this recipe and it goes very quickly each time I serve it.
Beat cream cheese, butter and mayo with a fork.
Process prawns finely and combine with other ingredients.
Serve on diagonally sliced, toasted baguette.
Keep warm in oven until ready to serve.