Bobtail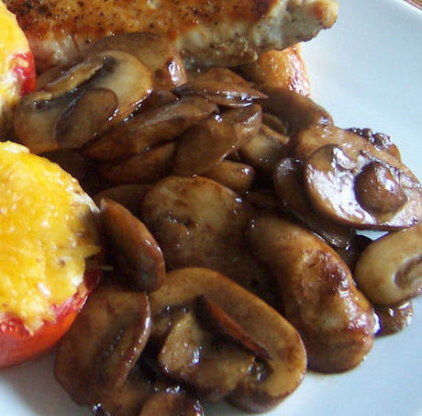 We love mushrooms and this is a recipe that I use to have with steaks, chicken or pork chops. Its simple and easy to prepare and ready in no time. I looked to see if something alike this was already posted but didn't see anything.

Absolutely delicious! I know I will have these often now that I have tried this recipe and also will definitely double the recipe. So simple and tasty. I prepared these as directed, using baby bellas and all I could think of while eating them is, scrumptious! Seriously, these are wonderful. I don't normally use worchestershire sauce, but do keep it on hand. It is just the flavor for mushrooms. I served it with grilled chicken strips, can't wait to try it with steak. I can highly recommend these mushrooms! Thanks Marsha D! (too bad I didn't have a Cheerwine!)
Slice mushrooms in half.
Heat a large frying pan on medium heat.
Add butter and let melt.
Add mushrooms and sauté well.
Add Worcestershire sauce and stir well.
Sauté 5-10 minutes.
Be sure not to over cook.