Peter J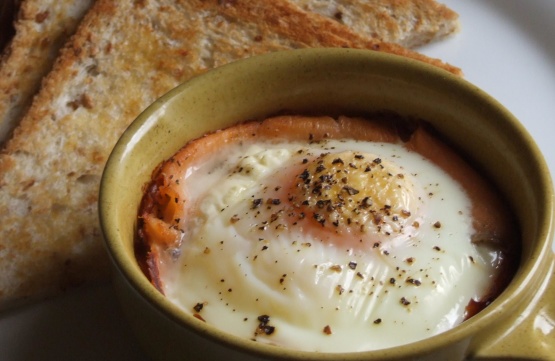 This is a recipe my husband made and it was given to him from his mum. I am careful to not be tempted to make more than one dish per person or to add more cream / salmon as its already quite a rich dish. I serve with crusty bread.
Preheat oven to Gas mark 7.
Grease two small dishes with butter.
Ruffle the salmon and arrange in the dish.
Pour over half the cream in each pot (or perhaps a little less.
Then crack one egg into each pot.
Sprinkle with the black pepper.
Cook in the oven for around 6-8 mins or until the eggs have set.