Easy Salmon Burger Avocado Salad
eric3020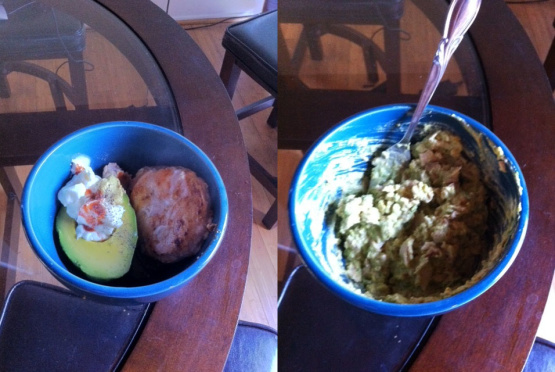 This is a nice quick and yummy way for me to get my protein! The Avocados go great with the burgers and give you some nice good fats. Don't use the Trader Joes Fresh Salmon Burgers, the frozen are much better!. Also use real Mayo, not the nonfat Soy Junk.
Cook Burgers as directed.
Mash Avocados.
Add all other ingredients, mix, and enjoy!