PetsRus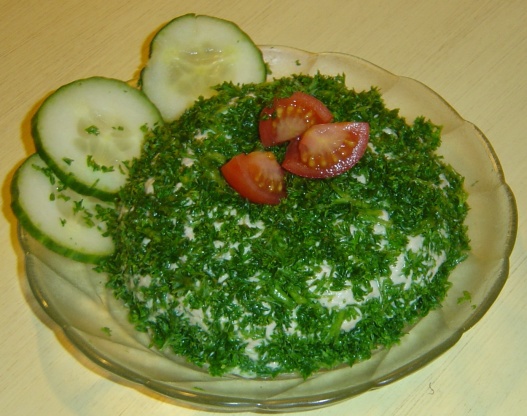 I've been experimenting with Liquid Smoke lately and found this great recipe. This can be made quickly, in advance, and taste great! Goes great with crackers, crudites or your favorite breadsticks. Prep time includings 6 hours chilling.
Cream all of the ingredients together except for the salmon and parsley.
Fold into the salmon until well mixed.
Chill overnight.
Form into a firm ball and roll in the parsley mixture.
Chill until ready to serve.
Can be made up to 24 hours in advance.