loof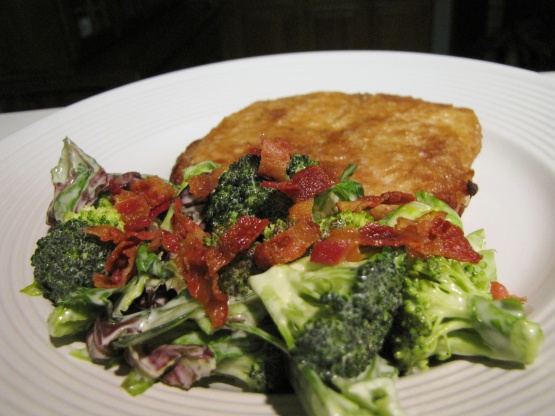 Quick, easy and delicious! Cheese and nuts can be added if desired. You can use bacon bits or precooked bacon.
In a salad bowl, combine the lettuce and broccoli.
Whisk together until well combined the mayonnaise, sugar and vinegar.
Pour the dressing over the salad and toss well. Sprinkle the crumbled bacon over the top.
Refrigerate until ready to serve.