Directions
Beat all ingredients at low speed 10 minutes.
Most Helpful
I used this recipe to frost Christmas cookies so I added a little water to thin it out for those. For my second batch, I added a little lemon extract to the mixture in place of about half a tablespoon of water and it really added a lot to the taste of the frosting, which before just tasted like plain sugar. It is a very good recipe though - love using the meringue powder method. You can find a can of it in the cake decorating section of most craft stores.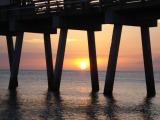 I really liked this recipe. It seems easy and the icing turned out very well. I measured out the powdered sugar by weight (480g) instead of by dry measuring cup. I did not beat the ingredients for a whole ten minutes, maybe five or so. I added a small bit of almond extract for flavor, as well as paste dye for color. I also had to add several more than 6 T of water to make the icing pipable. After piping outlines on all of my cookies, I thinned out each color and filled in the outline using a spoon and a paintbrush. The icing hardened wonderfully and the cookies taste great.
Easy, peasy! Thanks to the whip attachement on my KitchenAid, I threw everything in the bowl, started out slow and then whipped it until it was set. Worked great for making cookie houses.