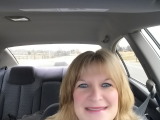 These are so good. It's a quick fix for an easy roll for dinner.
Directions
Melt butter and mix with sour cream.
Stir in Bisquick and pour in muffin pan.
Bake at 400 until brown.
Most Helpful
These are SO good and easy to make! I started the recipe and realized what I thought was sour cream in my fridge was actually Baked Potato Dip(#71604), but decided to make them anyway and they had a wonderful flavor! Also, I used jiffy baking mix instead of bisquick. I will definitely be making these again! Thanks for posting, Melanie!
What wonderful sour cream biscuits!! I'm so glad I found this recipe, thank you! I was out of milk but my hubby was craving biscuits and I happened to have some sour cream--he begged me to not forget how I made these! We made little ham & cheese breakfast biscuit sandwiches with the left overs the next day--mmmm. They were so easy and soooo good, they slice beautifully! Such moist, tender, flaky biscuits yet held their shape for slicing (and still great the next day)--Perfection!

Very nice simple dinner roll. Everyone enjoyed them and had seconds. The sour cream make the centers soft. Perfect to go along with the Crockpot Cowboy Stew Recipe#16546. Tip: keep your eye on them as one minute the tops aren't done and the next minute they are golden brown. Very quick. Thanks for posting Melanie.