Easy Roasted Sweet Potatoes
Derf2440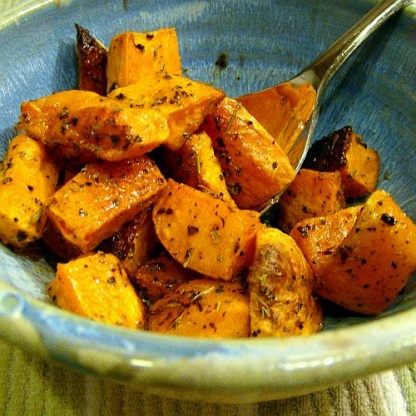 This is a great vegetable to accompany almost any meal and a great company dish. Does not taste like traditional sweet potatoes. I got this recipe from "Healthy Choices" cookbook and I tweaked it a bit.
Dice peeled potatoes into 1 inche squares.
Place potatoes in baking dish and roll in oil and seasonings.
Try and keep potatoes in a single layer.
Bake at 400 for 45 minutes, turning potatoes with spatula every 15 minutes.
** You can also use baking or red potatoes.