Easy Roast Chicken Dinner
Directions
Preheat oven to 200 C.
Place vegetables and rosemary in a roasting dish with 2 tblsp of the oil.
Season , toss to coat , roast for 25 minutes.
Heat a non stick pan on high heat, add oil and cook chicken 3 minutes each side or till golden.
Add chicken to roasting dish and roast further 10 minutes till cooked through.
Add stock and honey to fry pan simmer 5 minutes till thickened.
Serve with chicken and vegetables.
Most Helpful
Excellent! I'm always looking for different ways to cook with boneless, skinless chicken breasts. This recipe gives the feel of a slow roasted full chicken meal with all the fixings. I needed to roast my veggies about 45 minutues to get them the way I like them..really crispy. The honey sauce was a very different and quite delicious addition. This is going into my best of the best file. Thanks!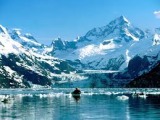 This was great! The honey / stock sauce made the dish. I cut up the veggies in large bite size pieces...the carrots in slices...and threw in a turnip I had in fridge. I roasted them for a total of 40 minutes, turning every 10 minutes...other than that followed the recipe. It was wonderful!
This was a simple and hardy meal. I like when I can cook my veggies and meat all in one dish. What makes this chicken is the honey/stock sauce you put on at the end, without it I think this would not be near as good as it was. I loved the chance to use parsnips in a way I actually enjoyed.