Brenda.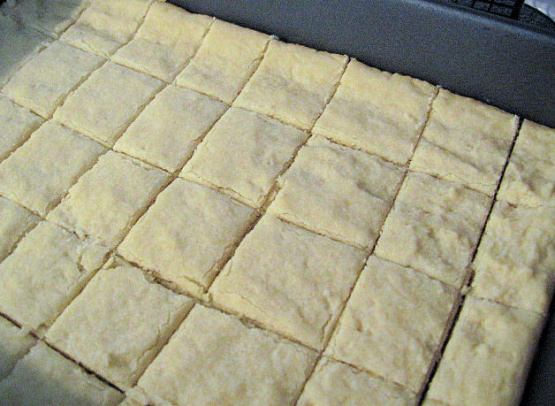 This has been a favourite of my family for many years and I am continuing the tradition. It is very rich but very easy. Store in an airtight container

I cut the recipe in half and used an 8x8 pan with great sucess. So rich and tender and YUMMY Made for PAC Chef Fall 2009
Sift the icing sugar --
Cream the icing sugar and the butter until smooth.
Gradually add the flour mixing thoroughly after each addition.
Pat into a 13 x 9 inch pan.
Bake at 325 degree oven for 20 minutes.
Cool and cut into small squares.