ChefLee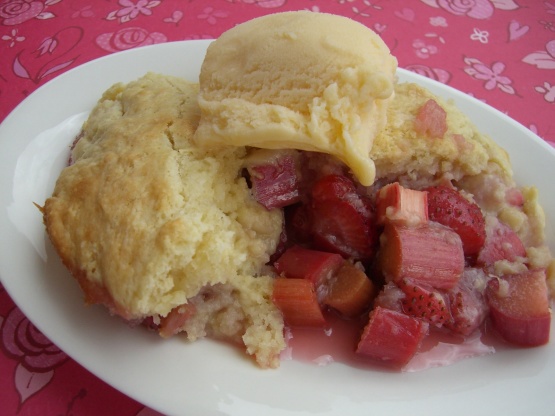 This is an easy cobbler to put together and one I have been making for years, I find that one cup of sugar is the perfect amount for my taste if you prefer a less sweeter and more tart taste then reduce the sugar by a couple of tablespoons.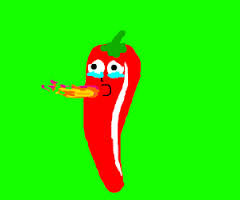 This is easy as cobbler!!!! :) This makes a really good cobbler crust! I had 3 cups of rhubarb so I substituted the rest of the fruit with strawberries. Since I did that, I left out a couple TBSP sugar as suggested. I cut my rhubarb smaller than 1/2-inch pieces and I'm glad I did because with this baking time, they were still crisp but al dente crisp so it was good. I love how quick and easy this was to make, thanks!!!!
Set oven to 375 degrees F.
Grease a 9-inch baking dish.
Mix the rhubarb and 1 cup sugar, and place in the baking dish.
To make the cobbler batter: combine flour, 3 tablespoons sugar, baking powder and salt.
Cut in the cold butter to make a crumbly mixture.
In a small bowl, whisk/combine the egg and half and half cream.
Add to the dry ingredients; stir with a fork to create a stiff batter.
Drop by spoonfuls on top the rhubarb/sugar mixture in the baking dish (does not have to cover completely).
Bake for 35-40 minutes.
Serve warm topped with ice cream.
Delicious!