Easy Restaurant-Style Macaroni and Cheese
Parsley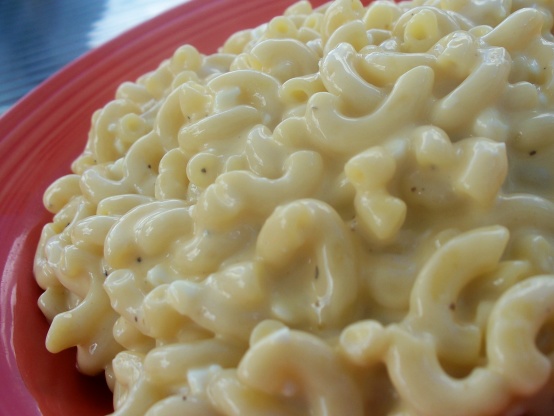 This makes 2-3 servings but can easily be doubled, and is so simple to make! You can even mix the cottage cheese into the mac and cheese mixture if desired instead of topping it.

Very tasty! I couldn't get my Velveeta to melt completely but it didn't detract from the taste. I will use shredded Velveeta next time. I did use the optional pepper but I didn't have any cottage cheese. Thanks for an easy recipe that my 7 yr old and I enjoyed:)
Cook the pasta in a large pot of boiling salted water until just firm-tender; drain but do not rinse.
Place the cooked pasta in a large bowl.
Add in the Velveeta, shredded old cheddar cheese and whipping cream (use more whipping cream if desired for a creamier texture) mix to combine, then season with salt to taste and pepper if using.
Place in serving bowls, then top with desired amount of creamed cottage cheese.