Easy Red Cabbage and Apples
Parsley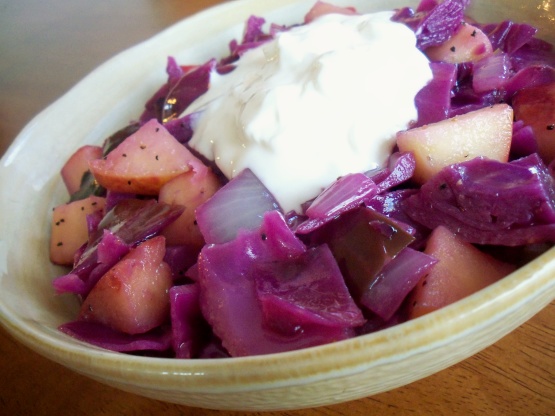 This is a great side dish and the sour cream makes it wonderful!

With red cabbage in season I've been trying out several recipes and so far this one was the biggest hit. I liked it because the recipe didn't call for sugar so the only sweetness came from the apples which was just perfect. Everyone else liked it just because it tasted great. Thank you.
Melt butter in a large frying pan and add cabbage, onion, salt, pepper and vinegar.
Cook covered for 20 minuted over medium-low heat.
Add apples and cook for another 20 minutes.
Server with a dollop of sour cream.