Easy Pumpkin-Sage Soup (Crockpot)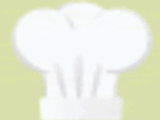 This is an easy recipe that uses canned pumpkin, the crockpot, and doesn't need pureeing. Could be done stove-top also. Just saute the leeks first, in some butter until soft, then add to rest of ingredients and cook until heated through.
Directions
Combine broth, pumpkin, leeks, sage, nutmeg, salt and pepper in a 3 1/2-quart crockpot.
Cover and cook on low-heat setting for 4 to 6 hours or on high-heat setting for 2 to 3 hours.
Stir in half-and-half.
Sprinkle each serving with Parmesan cheese, if desired.