Easy Prep Vegetable Stock
Jubes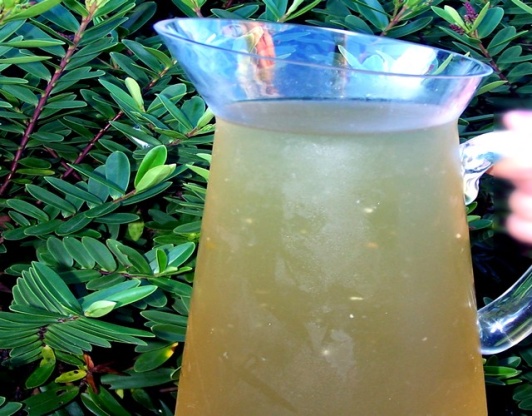 Preparing the vegetables for this stock is so easy that I do it as I'm putting the groceries away. In NZ celery is sold the right way, with all the leaves, so it's too long to go in my veg chiller drawer in the fridge. This stock uses all the top part of the celery, thereby solving a problem and not wasting any good food! It also has the added bonus of making you look like a domestic goddess. It makes about 2.5 litres of stock, which I freeze it small tubs so I always have stock on hand. Prep time is about 3 minutes and the rest is put-your-feet-up cooking time. Couldn't be easier.

This is pretty good and easy. I didn't have any parsley so I omitted it but did add several cloves of garlic and some Grains of Paradise. I used this as a base for a Mushroom Barley soup. I was very pleased with it. I saved this recipe and will make it again.
Buy the whole head of celery but use the top half for this stock. Rinse any dirt off the leaves and put in a large stock pot. Any outer stalks that you wouldn't use in cooking can be added as well.
Add a whole bunch of parsley and a bay leaf.
Trim the roots off the onion and cut in half. Only remove the skins if they are split and dusty, otherwise just leave them on.
Cut the tops off the carrots, wash and cut in half lengthways.
Add the water and put on to simmer for an hour and a half to two hours.
Strain the vegetables. I do this in a colander (not a sieve) and squash the celery to get every last bit of flavour out of it. The stock is still lovely and clear and full of flavour.
Note: I don't season this stock since I'm going to use it in another recipe anyway.