3 Reviews
I really loved this easy, one-pot dinner. I'm a fan of ramen noodles, but usually only have it with soup. This was a fun meal and very flavorful. I followed the directions completely and it was a big success. Thank you! Made for Culinary Quest 2.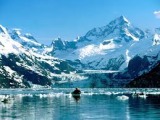 Made this exactly to the recipe and it came out wonderful. I had doubts about the ramen noodle seasoning packets, but closed my eyes and dumped it in and it worked! Per habit I added the green onions just before serving; I like them to keep their shape. Made for Photo Swap.

This was good and easy to make. i followed the recipe as written other then I didn't add the green onions or the parsley as I am not a fan. I also use lite soy sauce. My kids added more soy sauce on their servings but I didn't think it needed anymore. Nice quick weeknight meal.

Easy Pork Skillet