Prep 10 mins
Cook 10 mins

Quick and easy stir fry adapted from Betty Crocker's newsletter.
Directions
Preheat a 12 inch skillet or wok over medium high heat. Add oil and rotate skillet or wok to coat sides. Add pork and cook approximately 5 minutes or until no longer pink.
Break apart ramen noodles adding to cooked pork along with seasoning packets and remaining ingredients. Heat until mixture comes to a boil and boil for 3 to 4 minutes stirring occasionally, or until noodles or completely softened. Serve immediately.
Reviews
Most Helpful
Delicious and such an easy dish! I used a pound of pork tenderloin because that is what I had. So I added a bit more broccoli, and because my son hates bell pepper I used a carrot to add color. Very filling and ready in under 20 minutes, prep included. Weeknight perfection for a working cook! Thanks for sharing!

I really loved this easy, one-pot dinner. I'm a fan of ramen noodles, but usually only have it with soup. This was a fun meal and very flavorful. I followed the directions completely and it was a big success. Thank you! Made for Culinary Quest 2.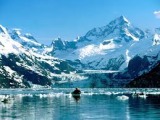 Made this exactly to the recipe and it came out wonderful. I had doubts about the ramen noodle seasoning packets, but closed my eyes and dumped it in and it worked! Per habit I added the green onions just before serving; I like them to keep their shape. Made for Photo Swap.