teresas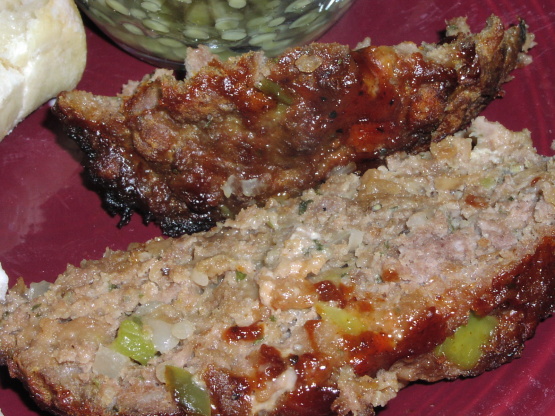 I found this recipe several years ago and use it regularly. You can substitute BBQ sauce for the ketchup. Finely diced green peppers also are a nice addition.

This is best meat loft ever. I use 1 1/4 kraft sweet and spicy barque sauce, I add 1/4 heniz ketchup. Use Kraft chicken stuffing. I add One spoonful salt, McCormick black pepper and minced onions, add great value minced onions. I add 5th seasons garlic power, onion power, Italian seasoning and parlsey flakes. I add two eggs well beaten. I use one cup cold water.
Mix all ingredients except 1/4 cup ketchup.
Shape meat mixture into an oval loaf.
Place loaf in a 9x13 baking dish.
Top with remaining ketchup.
Bake at 375 degrees Fahrenheit for 1 hour.