Easy Pizza Pancakes (Thick Crepe Style)
robd16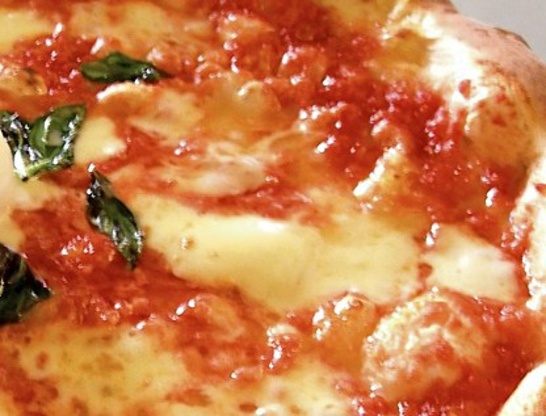 Some of my friends from Rio will remember when the heavy rain flooded our apartment and we spent hours trying to scoop up and drain the water away. None of us had eaten so half way through, ankle deep in water (!), I devised these lovely little pizzas to give us all a break and a laugh as I'm flipping the pancakes!. I think they taste so good because the 'base' is fresh. Feel free to add extra toppings as you wish but I think they're great plain. Don't expect to be able to pick these up, you need to eat them with a knife and fork.

We attempted this recipe with good hope that it would turn out right. However there was a problem with the eggs and it ended up Omelettey scrambled egg so we would strongly advise you have good eggs. I'm sure the recipe would have been brilliant if we didn't fall at the first hurdle. With our failure we decided to create puff pastry pizzas . Would recommend .
For the pancakes

4

ounces plain flour (all purpose)
1⁄4 teaspoon salt

1

egg, beaten

200

ml milk (can use half milk half water)
cooking spray, for frying

For the topping

1

(14 ounce) jarof good quality thick tomato sauce for pizza pasta (any size really, just use your favourite, I like tesco's finest chunky passata)

200

g grated cheese

1

tablespoon oregano (approx)

1

tablespoon black pepper (approx)
Sift the flour into a bowl with the salt, make a well in the centre and add the beaten egg and half of the milk (or all of the milk if using half water) Whisk until no lumps remain then stir in the rest of the milk (or water if using). If the mixture is too thick, add a little more liquid. Pour into a jug or have a ladle to hand.
Prepare your toppings so that you're ready to go.
Heat a large frying pan over a medium heat and spray a little oil over the base, your frying pan must have a lid, if not, substitute foil or another lid.
If you are brave or in a hurry then you could use 2 or 3 frying pans at once!
Once hot and working quickly, pour enough pancake batter over the base to cover, swirling round as you go (you want them thicker than thin crepes but thinner than american pancakes).
When the underside is cooked and browned (you can check this by lifting up one of the sides) remove from the heat, flip over and assemble your pizza with the tomato sauce and cheese, sprinkling over black pepper and oregano as you go.
The first pancake sometimes sticks but it helps to 'season' the pan so don't worry if this happens.
Return to the heat and put a lid on or cover the pan. In a couple of minutes, the pancake will have cooked and the cheese should have melted.
Serve immediatly, 1 is never enough so be prepared to allow someone else to stand over the pan once you get tired!