Easy Pistachio Fluff Salad
Chef Dee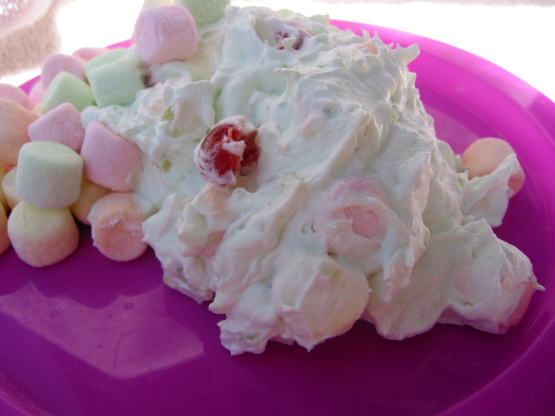 This is something you'd find at a bbq,or in your deli window, it tastes great,and is so easy!

This was the easiest thing to make on short notice for an office party. It was a HIT! I used the colored marshmallows as pictured only I used a little more than a what was called for and added some extra cherries to boot. I decorated the top with left over cherries (whole with stems) and walla. I have to make it again for my husband this wknd........lol. Very easy and VERY tasty. Thanks so much for the recipe!
Fold your pudding mix into cool whip. Gently mix in the remaining ingredients.
cover and chill 1 hour before serving.