Shawn C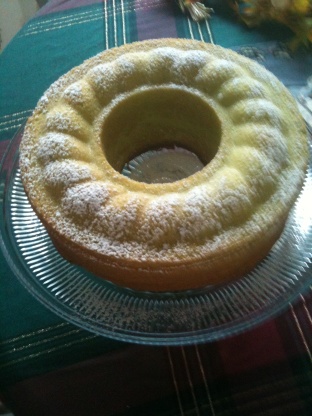 My grandmother used to make this when we visited her. very simple and can serve with some cool whip and ice cream. its very moist.
mix all ingredients in a bowl and use hand mixer until smooth.
place in greased and floured pan using a bundt or a tube pan.
Bake at 350 for 1 hour
Cool completely.
Dust with powdered sugar.