Annacia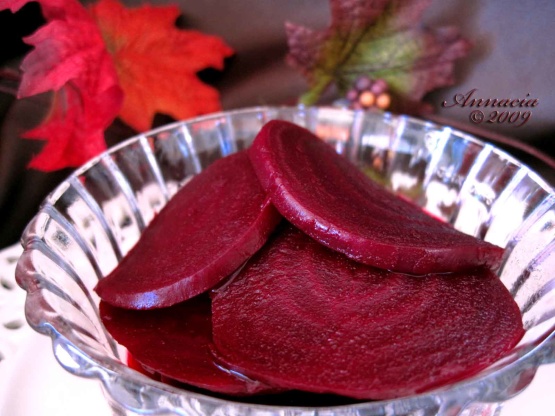 These beets are so easy and taste great!

I did not have ground cloves so I used whole. Excellent. Also doubled the liquid, but I could have just have giant beets. Anyway, LOVE LOVE LOVE
Boil beets for approx.
15-20 minutes.
Drain and pour cold water over them.
Peel skin off and cut roots& tops off.
In a sauce pan add remaining ingredients, stir.
and add beets, bring to a boil.
Simmer for 5 minutes.
Chill.
Good for 1 month in refridgerator.