Easy Peasy Healthy Prawns
Derf2440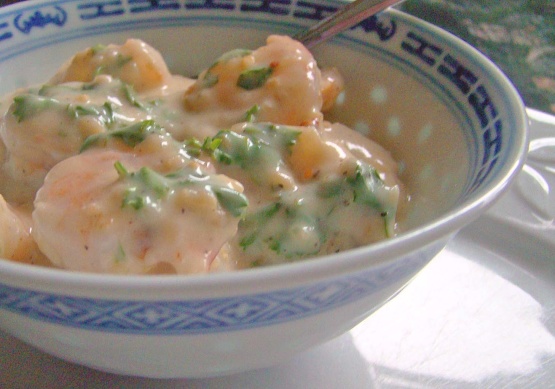 Did I mention EASY? :) I-N-S-P-I-R-E-D by something I did read, This makes for a QUICK feed! As a treat for lunch or tea! I really liked it, hope first review I do see!

Yes, you were inspired!! quite delicious and so easy and quick, a real delight!! i was on my own for supper and wanted a treat, this sure did fill the bill. Just made about half a recipe; used no fat mayo. Made to go with "Mushrooms & Peppers" dish, they went very well together and I felt very much like i had a treat!! i will be making these again, next time to share with DH. Thanks for posting.
In bowl, combine everything except prawns; refrigerate for minimum 1/2 hour; can be overnight but covered.
Heat fry-pan, ADD oil.
ADD prawns (tails off) and constantly stir fry for approximately 3 - 5 minutes until all are pink.
Remove from heat; add to combined mixture and stir quickly with spoon to coat prawns.
Serve with salad, veggie of your choice and a glass of wine and ENJOY!
NOTE: Based portion size of 100 grams as recommended as a serve; equivalent to a hand full.
NOTE: Can used crushed garlic from a jar.