Easy Peasy Healthy Mango Lassi
loof751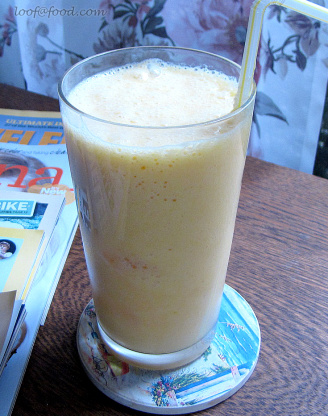 This is so yummy, I am addicted. I wanted a lassi like the ones from my Indian place, but with less fat and sugar. Super smooth, and really satisfies that need for a smoothie or ice cream, while being very healthy! My kids love this too. The mango taste is so distinctive, the stevia is undetectable. Of course you could use sugar or honey to sweeten to taste as well but that will add sugar and calories.
Thaw the mango. (I often cheat and use the microwave to speed up the process.).
Puree thawed mango in the food processor until smooth.
Add salt, yogurt, and stevia powder, process until smooth.
Add water. Mix to blend.
Serve as desired! I like mine over ice with a straw. :D Can be pre-made and stored in advance too. It keeps for days and doesn't separate.