Easy Peanut Butter Cream Pie
Irmgard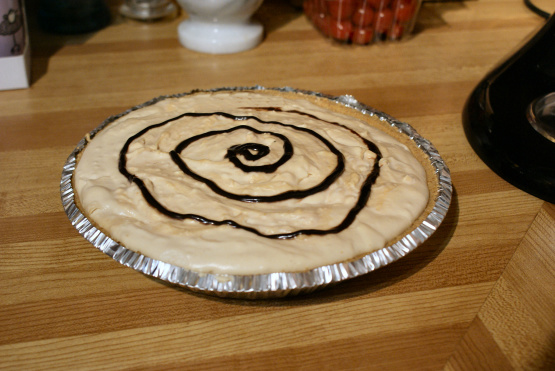 This can be a rich dessert for peanut butter lovers. Can be spiffed up with the addition of Bailey's or Kaluha - or try Amarula for a nice flavor, 2 tablespoons is minimum I think!!

This pie is so good! I made it with a ready-made graham cracker crust, reduced the amount of icing sugar by half, substituted real whipped cream for the Cool Whip and added two tablespoons of Amarula Cream liqueur. The filling has a lovely, light texture and is a perfect end to a big meal. Thanks for sharing, Michelle!
Mix together the first 5 ingredients (following crust) and fold in Cool Whip (add liqueur if desired).
Scoop and smooth into graham crust then garnish with drizzled chocolate syrup (sprinkle chopped peanuts on the top if desired).
Put in refrigerator 1 hour or longer before serving.