alligirl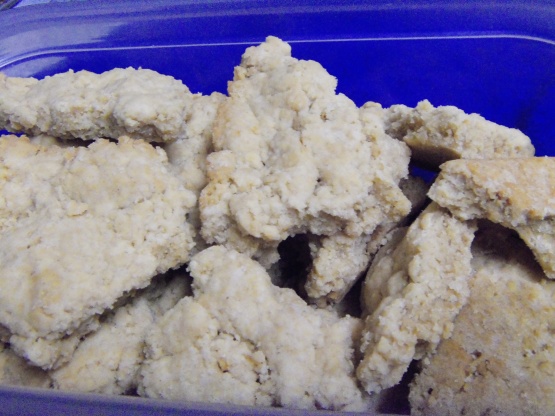 Super-simple peanut butter bars (or cookies) perfect for when you don't have a lot of time but need something for dessert or an after-school treat for kids.

Sorry, I wanted to love these, but they turned out dry and crumbly. I couldn't even cut them into bars without them breaking. I think they could use a bit less of the bisquick mix, but I may be wrong about that...seems like they may also need a little more 'fat' of some description. I'm trying to figure out how to salvage these; maybe under some ice cream? Thanks for posting, morninggirl5.
Mix together peanut butter and egg. Stir in bisquick. For cookies, roll into balls and press flat on a cookie sheet. For bars, press into an 8x8 pan. Bake 15 min at 350.