Annacia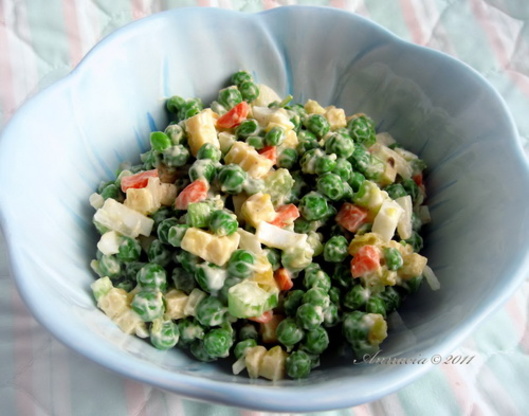 This is an old Better Homes and Garden recipe. Use frozen (not canned peas) to make a fresh crisp pea salad.
Allow peas to set at room temperature to thaw, about 30 minutes.
Add remaining ingredients to thawed peas, chill for 2 hours or overnight.
Serve on lettuce leaves or in wedged tomatoes.