Easy Pat-In Press-In Whole Wheat Pie Crust - Graham Cracker Sub.

Thanks to the reviewer who tried this recipe without the sugar - and let me know it does *not* work that way after all. I had not tried it that way myself before posting; now that I know, I've updated the recipe. It really is a great dessert pie crust, though, as the other reviews confirm. This pie crust is best with fillings which contain milk or cheese - for example, it goes very well with Fudgy Peanut Butter Ricotta Pie (Fudgy Peanut Butter Ricotta Pie). In general, it's a good substitute for a graham cracker crumb crust.
Directions
Mix ingredients (with a fork or with your fingers) until pastry resembles corn meal.
Press over bottom and sides of 9-inch pie plate.
Pre-bake the empty pie shell at 350 degrees -- 10 minutes if using a pre-cooked filling (or a filling which doesn't require cooking) _OR_ 5 minutes if you will be baking the crust with the filling.
Reviews
Most Helpful
I was skeptical but intrigued at the same time so I gave it a try. We grind our own flour, both Hard and Soft wheat. For this recipe I decided to go with Soft. I followed the directions but omitted the brown sugar (acceptable per the instructions) because I was making a savory dish (Tomato Pie). I pre-baked for 5 minutes and tested the edge. I suspected it probably wouldn't hold together as it was so crumbly, almost powdery, but I wanted to follow it through. Poked holes in the bottom, made the pie and baked for about 30 minutes. I tested the edge again with the same results. Let the pie cool for almost an hour before we cut it and ate. It totally disintegrated in to a powdery mess in the pie. Thankfully, it didn't alter the flavor of the dish. This recipe may work best for sweet dishes with the addition of the brown sugar or other sweetener to melt/carmelize and help hold it together. Even though it didn't work for me, like I said, it didn't actually ruin the overall flavor of my dish so no harm done. Just wish I could give it better marks but thanks for sharing!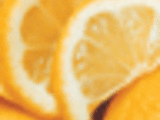 So easy and so delicious! I don't know why I ever bothered with graham cracker crumbs. I used brown rice syrup instead of sugar and halved the butter since my flour tends to be moist due to the humidity plus there was the extra moisture from the syrup. It was still more moist than you say, but it worked fine. I would note that you should probably poke holes in it so it bakes evenly. It was so easy, I'll be using it to make my kids graham crackers from now on. Thanks!
I made this tonight for a "Fudgy Pie" listed here on 'Zaar using regular all-purpose flour and margarine instead of butter. It turned out really good. I wasn't sure if I was supposed to measure the flour loosely or packed though, and I never got to a cornmeal-like consistency. All I know is that, with all my mistakes and substitutions, the crust still came out great. My husband said he even likes it better than manufactured crusts. And I am really bad at making pie crusts! Thank you for posting a recipe that even I could make taste really good!