Derf2440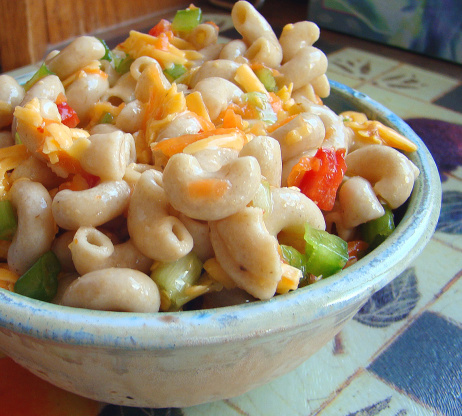 This is a very easy dish that is great for summer.

Didn't use cheese, added sliced black olives. This is a great recipe and makes a good foundation for many more.
Cook macaroni (not to mushy).
Mix dressing according to directions.
Mix all together except cheese.
For best flavor chill overnight.
Add cheese a couple hours before serving so it.
doesnt become to mushy.
This has a mild flavor.
For a stronger flaver use 2 packs of dressing mix.
mixed according to package.