Easy Parmesan Garlic Chicken
Marlene.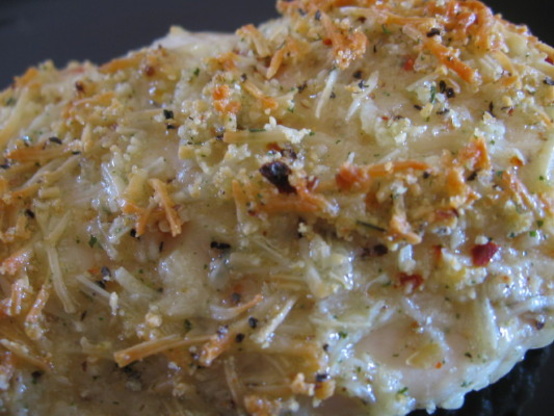 This recipe is so simple to make and is great for many occasions!!
Mix cheese, garlic, and salad dressing mix.
Moisten chicken with water and coat with mixture.
Place chicken in nonstick baking pan.
Bake at 400 degrees for 20-25 minutes or until chicken reaches 180 degrees throughout.