Easy Overnight Coffee Cake
loof751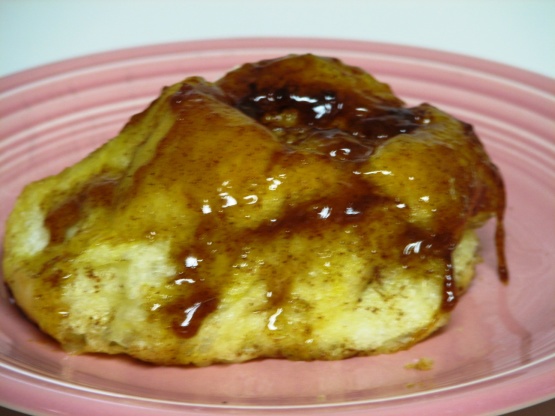 Pull apart cinnamon rolls that rise overnight. Very easy and yummy! Prep time doesn't include overnight rising.

Easy & delicious! I made the full recipe, but in 2 9"cake pans, as did another reviewer. My college girls and their friends loved them. Thanks.
Spray Bundt pan with non-stick spray.
Layer frozen rolls in pan.
Melt butter, add cinnamon and pour over frozen dough.
Mix dry pudding, brown sugar, and nuts.
Sprinkle over dough.
Leave out overnight uncovered.
Bake at 350° for 25 to 30 minutes, watch for browning.
Invert on plate.
(Half the recipe and make in a 9-inch cake pan for more classic cinnamon rolls).